Preserve | Present | Interpret
The museum presents the historic voice of this St. Petersburg, Florida community from the perspective of local, regional, and national history, culture, and community. It is another demonstration of the commitment to revitalize the Midtown St. Petersburg area.​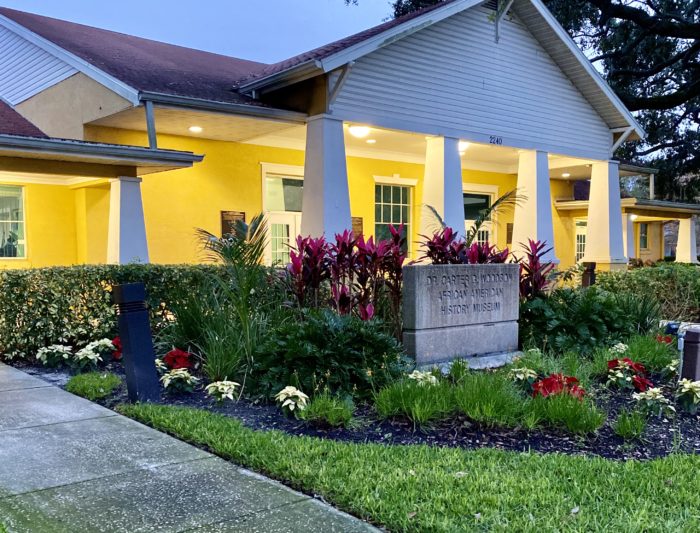 The museum joins Mercy Hospital at the Johnnie Ruth Clarke Health Center, the Royal Theater Boys and Girls Club, and the renovated Manhattan Casino as evidence of the renaissance of this area.
Nikole Hannah-Jones helps raise funds for Woodson Warriors
April 2, 2022
The Weekly Challenger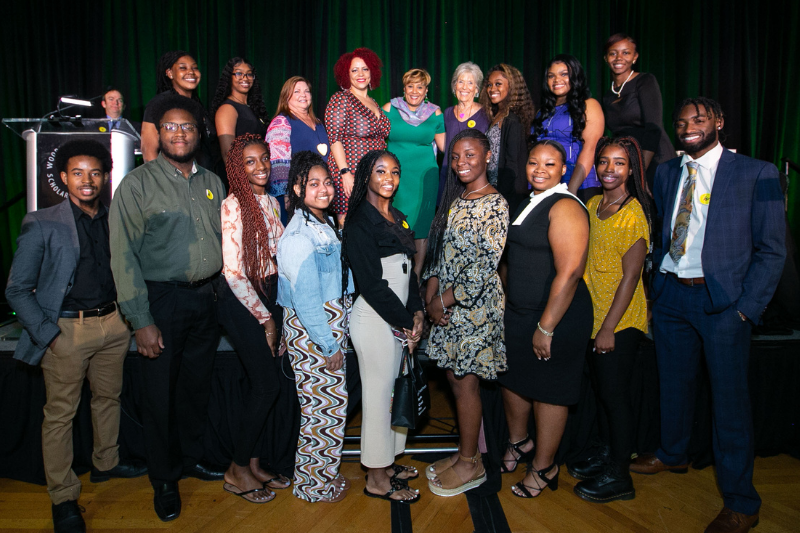 In its fourth year, the Woodson Warriors Scholarship donations have grown exponentially. Created to absorb some of the expenses parents incur while sending their children to college, this year's fundraiser yielded $325,000 for 40 African-American scholars.
Read the full article and more photos at The Weekly Challenger
Black Lives Matter Mural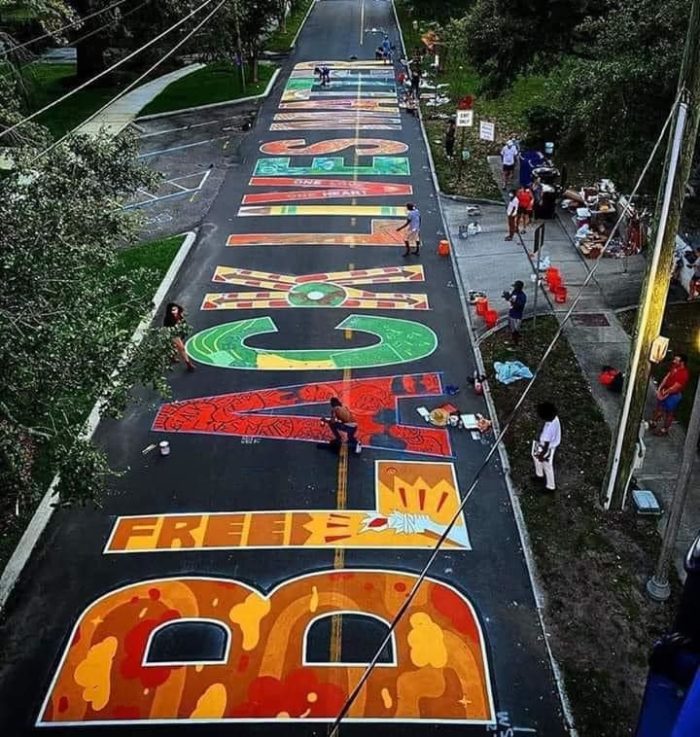 When
Currently on Display
Where
Dr. Carter G. Woodson African American Museum
Admission
Open to the Public
What
This community's first BLACK LIVES MATTER mural is the most beautiful one in the nation, and it is the welcoming mat to our most historic African American community Jordan Park, and the beautiful Dr. Carter G. Woodson African American Museum. 
T-shirts & Mural Prints
PURCHASE A T-SHIRT OR MURAL PRINT HERE
T-shirts and Black Lives Matter Mural prints are available for purchase.
Items are available for pick-up Tuesday – Friday, 12:00 pm – 5:00 pm
Vivia Barron's folk art collection "The Right to Swim."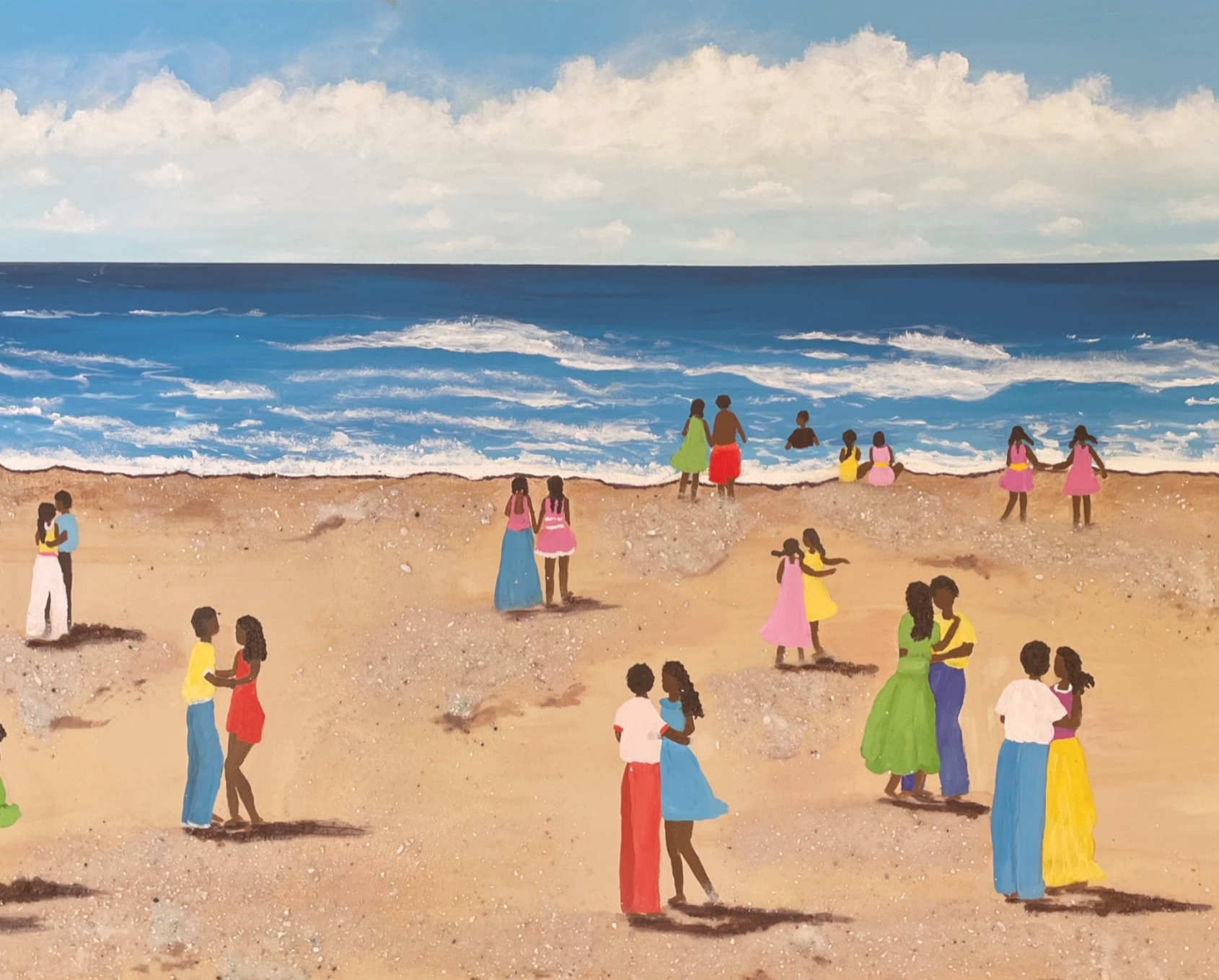 When
May-June 2022 | Tuesday - Friday, 12-5pm | Opens Tuesday, May 17
Where
Woodson African American Museum of Florida
Admission
Free
What
The Woodson African American Museum of Florida is proud to kick off a "hot fun in the summertime" series when welcoming local artist Vivia Barron's folk art collection "The Right to Swim."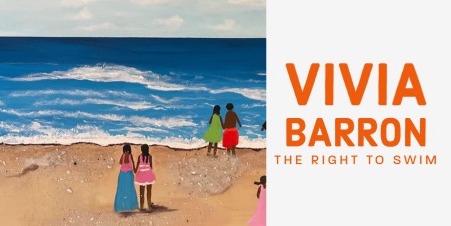 Jazzy Juneteenth Jubilee | All White Party & Fundraiser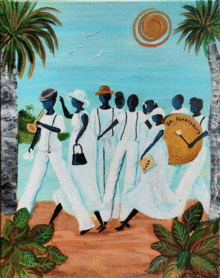 When
June 19, 2022 | Doors open at 6pm / Showtime is 7-10pm
Where
The Mahaffey Theater Plaza | On St. Pete's Waterfront
Admission
$1000 | 1 Table of 10
What
Concert | Lawn Party | Fundraiser
The Woodson Museum of Florida and its "First Ladies Society" will host the Jazzy Juneteenth Jubilee, a concert and lawn party featuring local, national and international musicians at the scenic waterfront park at the Mahaffey Theater, welcoming 1,000 guests and supporters of The Woodson African American Museum of Florida.
Purchase a Table
Secure your table of 10 with friends and family and plan your evening out before its sold out.
Purchase a Table at Brown Paper Tickets
Inaugural Jubilee
The event doubles as the inaugural edition of the Jubilee – designed as a signature event of the First Ladies Society – while continuing the momentum of the Woodson's multi-million-dollar capital campaign. The Jubilee will feature NAACP image award nominee Nathan Mitchell and Friends – Marcus Anderson and Glenn Jones and performances by local artist saxophonist Jordan Bolds and vocalist Theo Valentin.
All White Party
It's an ALL WHITE PARTY with a "diner en blanc" flair. This dazzling evening of all white will light up the night as we celebrate African Americans independence in this nation. The lush lawn of The Mahaffy Plaza will be adorned with white tables and linen with attendees draped in the mandatory "all white" summer chic dress code to create an exquisite ambiance for a party with a purpose on the plaza with the beautiful waterfront serving as the perfect backdrop.
Tables and linen will be provided but guests are asked to create their own outdoor dining experience with their personal table décor, food and nonalcoholic beverages.  A cash bar will be  available on-site.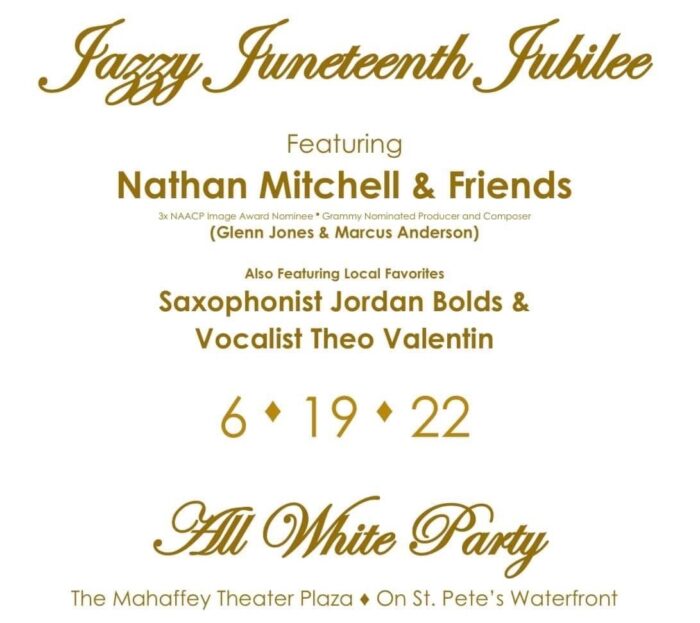 All Proceeds will benefit the creation of the new Woodson African American Museum of Florida.