Black history under attack
2/2/2023
The Weekly Challenger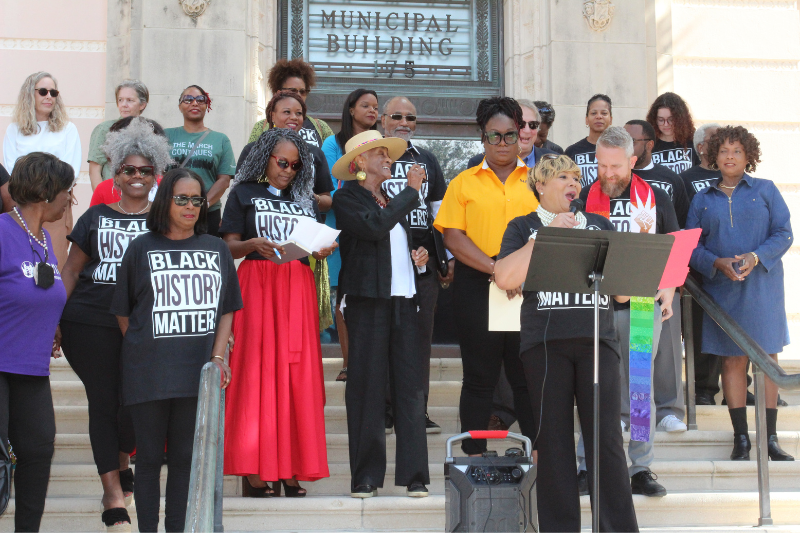 Members of the Woodson African American Museum of Florida, community leaders and elected officials took a stand outside St. Petersburg City Hall on Feb. 1 to protest recent state legislation that aims to regulate how educators can teach Black history.
DeSantis's latest swipe at Black people limits what schools can teach about racism and other aspects of history, including banning books to keep whites from feeling uncomfortable about the treatment of African Americans since the inception of this country.
Terri Lipsey Scott, executive director of the Woodson, pointed out that the men, women, and children who were brought to this country in slave ships were not comfortable. When these same individuals were "enslaved, tortured, beaten and considered three-fifths human, as they worked tirelessly to create the legacy of this nation," they were not comfortable.